Chandeliers are a timeless addition to any home or building. These beautiful, ornamental lighting fixtures have been around for centuries, and come in a variety of shapes and sizes. Each chandelier has its own unique story to tell, making them an interesting and sophisticated way to bring light and style to any space. With their elegance and versatility, chandeliers can truly elevate any room.
Chandeliers are a great way to add an air of sophistication and elegance to any room. They are an excellent way to light up a room, providing a bright, ambient glow that is perfect for entertaining. Chandeliers can be used to increase the visual appeal of a room, whether it is by providing an eye-catching focal point or by adding dimension and texture. They can also be used to enhance the overall atmosphere of a room, as they come in a variety of styles and sizes that can fit any home décor. With the right chandelier, you can create a beautiful, inviting space that reflects your personal style. Today, you can find chandeliers in a variety of styles, such as traditional, modern, and vintage. One Source Lighting in Grand Junction is proud to carry on this tradition by offering the best chandeliers in many styles and designs. Shop today!
Tips to Find the Right Chandelier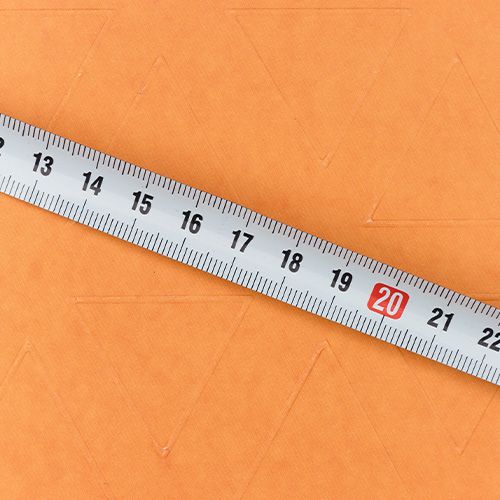 1. Measure the Room:
Before you start shopping for chandeliers, make sure you take the time to measure the dimensions of the room. Don't forget to consider the height of your ceiling as well. It's one of the most important measurements when buying a chandelier.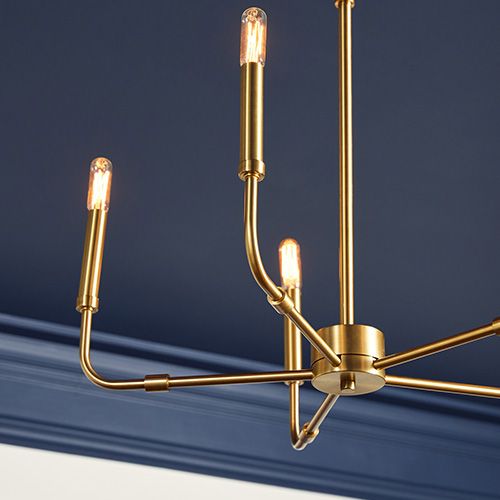 2. Consider Your Style:
Do you prefer traditional or modern designs? Do you have a specific color scheme in mind? We have all types of chandeliers here at our showroom and a team ready to help guide you during your search!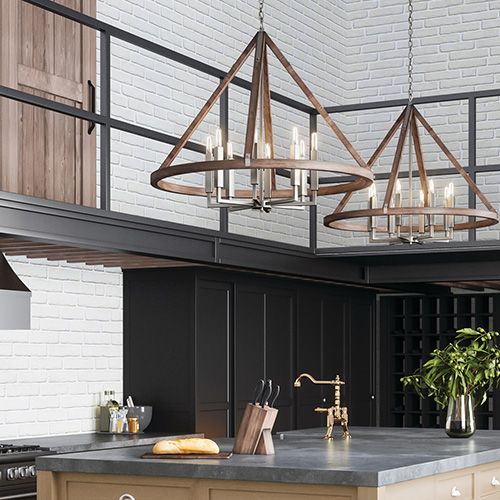 3. Consider the Function:
Think about the function of the room. Is it a dining room, living room, entryway, or bedroom? Depending on the room, you may want to choose a chandelier with dimmable lighting or one that is more ornate.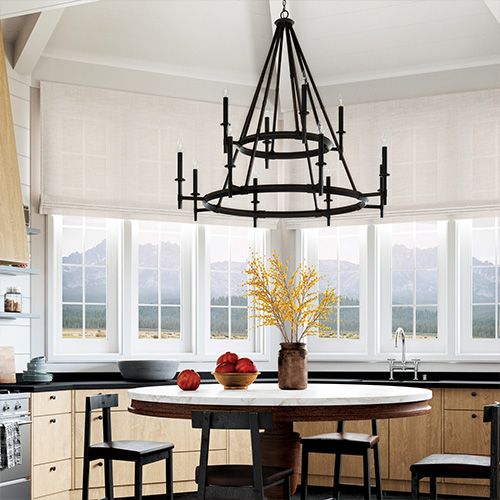 4. Consider the Lighting:
Chandeliers come in a variety of wattages, so you'll need to consider the wattage of the room and the type of lighting you need.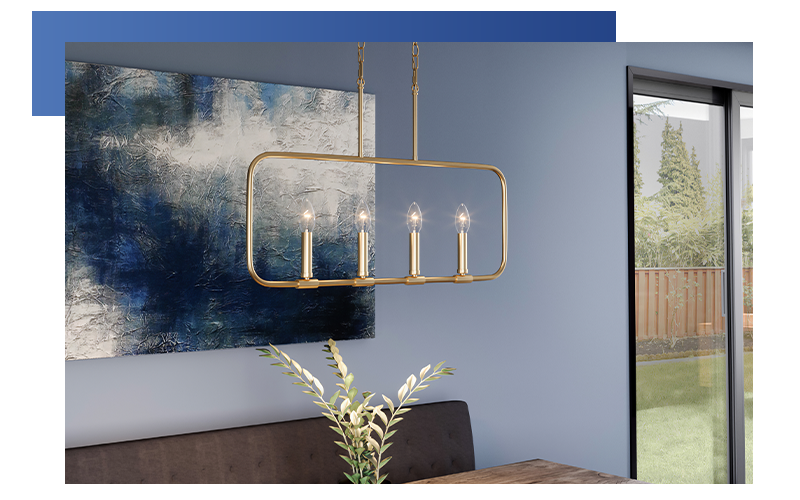 Where to Hang a Chandelier
Foyer

Living room

Bedroom

Dining room

Kitchen

Outdoor living space
Trends in Chandeliers
1. Statement Chandeliers: Bold, statement-making chandeliers are becoming increasingly popular. Look for dramatic fixtures with intricate designs and bright colors.
2. Industrial Style: Industrial style chandeliers feature a combination of metal and glass for a modern look. They are ideal for modern, industrial-style homes.
3. Minimalist Design: Minimalist chandeliers are taking off. Look for fixtures that are minimal in design, but can still make a statement.
4. Natural Materials: Natural materials such as wood and stone are great for creating a rustic, earthy look. Look for unique fixtures that feature natural materials for a unique look.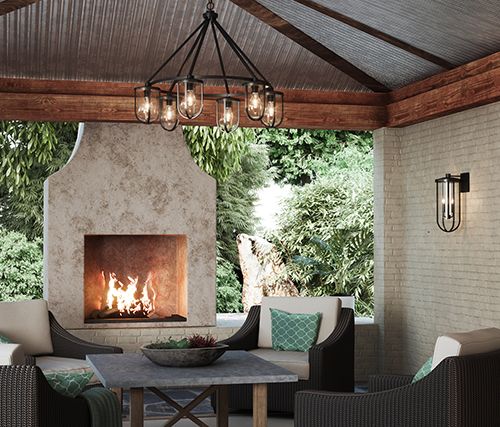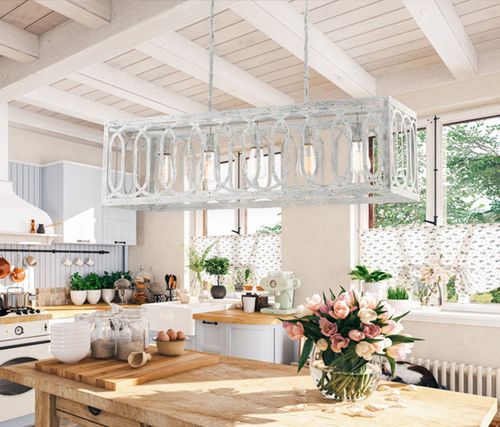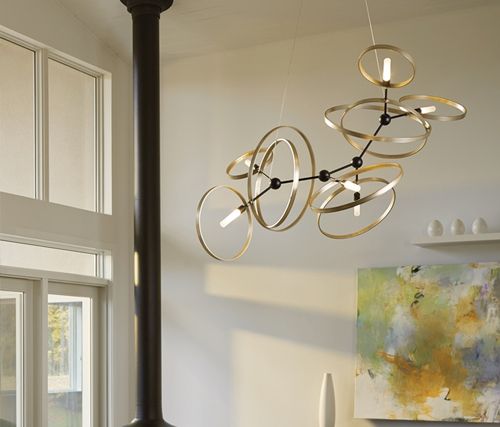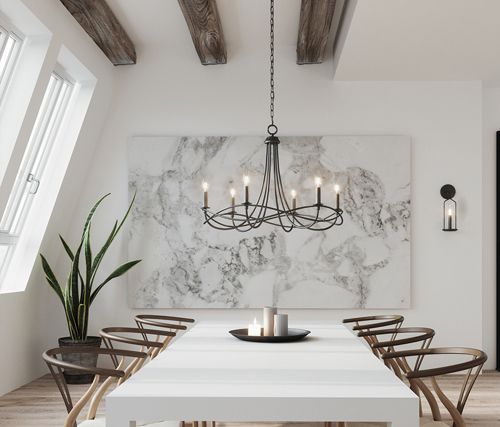 CHOOSE ONE SOURCE LIGHTING TODAY
Chandeliers make gorgeous additions to any space. Our certified lighting designers can help you with all of your needs. Our chandelier selection is from the best brands in the industry that are of the highest quality, so you'll be getting a lighting fixture that will last. Browse all of our chandeliers, including crystal and outdoor chandeliers, online or in person today!