Ceiling fans have been an effective and fashionable solution to enhancing airflow and cooling in Grand Junction homes. With advancements in design, technology, and materials, homeowners can now choose ceiling fans that reflect their unique style preferences while providing maximum functionality. Here at One Source Lighting, a local lighting store in Grand Junction, we offer a wide assortment of fans and ceiling fans to meet your needs. Shop today!
How to Choose the Right Size Ceiling Fan For Your Space
1. Measure the room.
The first step to selecting the right ceiling fan size is measuring the room to determine its square footage. Do this by multiplying the room's length by its width. For example, if your room is 14 feet long by 10 feet wide, its square footage would be 140 square feet.
2. Determine the ceiling height.
Ceiling fans should be installed at least 8 feet high. For higher ceilings, you'll need to choose a downrod that extends the fan to the desired height. For a sloped ceiling, angle mounts can help level out the ceiling fan.
3. Choosing the right blade size:
Most ceiling fans range from 36 to 72 inches. Fan size depends on the amount of airflow you need in the room. Settling on the perfect blade size can make all the difference in how well the ceiling fan performs. As a general rule, the larger the blade size, the more airflow the fan provides. In rooms less than 75 square feet, a 36-inch fan is most appropriate. For larger rooms like living rooms or bedrooms, a fan with a blade span of 50-60 inches is optimal.
4. Consider the style of the fan.
Ceiling fans come in a variety of styles, from modern to traditional, to best suit the room type and your decor preferences. The right style can add an accent to your room's decor, complimenting your space's aesthetic appeal.
5. Consult a lighting designer.
The lighting designers at One Source Lighting have years of experience helping our customers find the best ceiling fan to meet their needs. Schedule a free consultation today.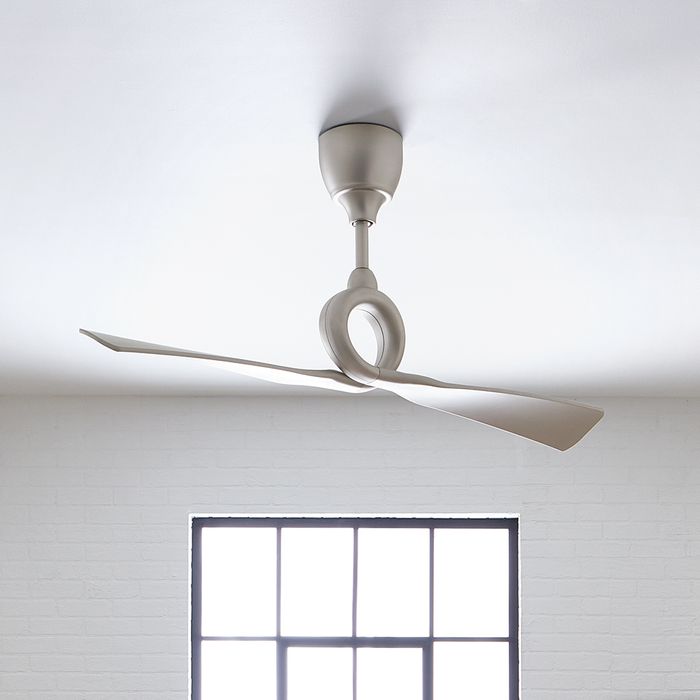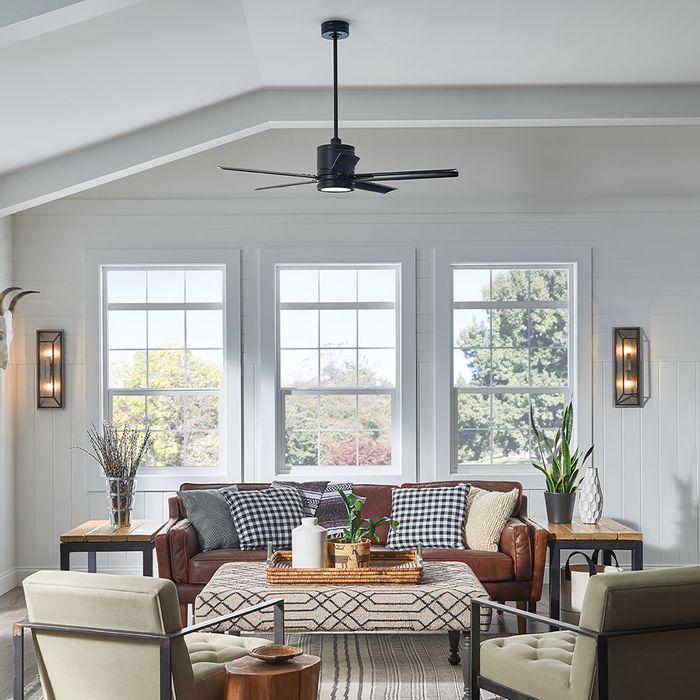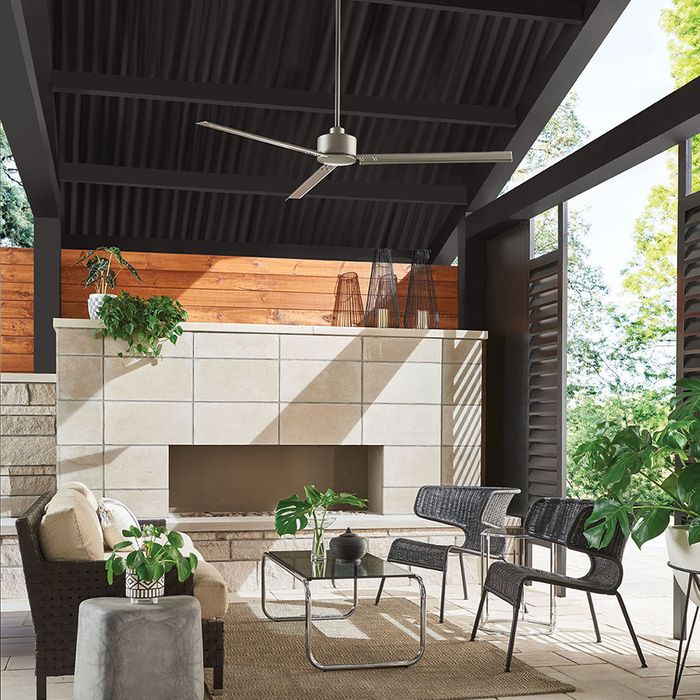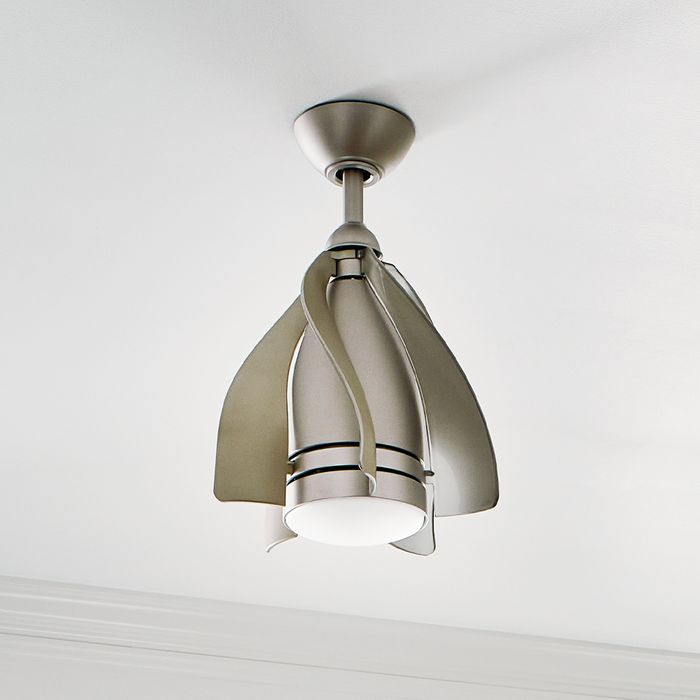 Popular Ceiling Fan Designs & Styles
Rustic or Country Ceiling Fans: Rustic ceiling fans take inspiration from natural, earthy materials and contain homey, familiar elements.
Industrial Ceiling Fans: These are characterized by simple, yet bold, designs that tend to feature metal finishes or shades.
Nautical-Themed Ceiling Fans: Nautical-inspired ceiling fans feature sailboats, anchors, lighthouses, and other seaside-inspired designs on the fan blades, adding a whimsical touch to any coastal-themed room.
SHOP OUR FANS TODAY
Choosing the right ceiling fan style is critical when it comes to improving your home's comfort level and aesthetics. Let our certified lighting designers answer your questions and guide you to the perfect ceiling fan for your space. Shop today!