Pendant lighting is a type of lighting fixture that hangs from the ceiling and provides ambient, task, or accent lighting to a room. It is often used to add a decorative touch to a room and can be used in both residential and commercial settings. One Source Lighting is a local lighting store located in Grand Junction, Colorado, that offers wonderful lighting fixtures, including pendant lighting. Shop with us today!
Tips to Find the Right Pendant Lighting
1. Know Your Space:
Before you start looking for pendant lighting, it's important to know the size and shape of the space you're working with. Measure the height of the ceiling, the width of the room, and the length of the room to get an idea of the size of the pendants you will need.
2. Consider Your Style:
When it comes to pendant lighting, there are a variety of styles and finishes to choose from. From industrial to contemporary, you'll want to consider the overall style of your home and the look you're going for.
3. Lighting Needs:
Consider how much light you will need for the area where you plan to hang the pendant. Is it a work space that needs more light or a cozy corner that could use a softer light? Knowing how much illumination you need for each area of your home will help you choose the right light fixture.
4. Bulb Type:
The type of bulb you choose can make a big difference in the look of your pendant lighting. Incandescent bulbs are the most common type of bulb, while LED bulbs are energy-efficient and long-lasting. Consider the type of bulb you prefer and the wattage you'll need.
5. Ask for Suggestions:
With so many options available, it's important to understand your options. Speak to one of our lighting designers who can help you choose the right pendant lighting for the look and mood you are desiring. Schedule a free consultation today.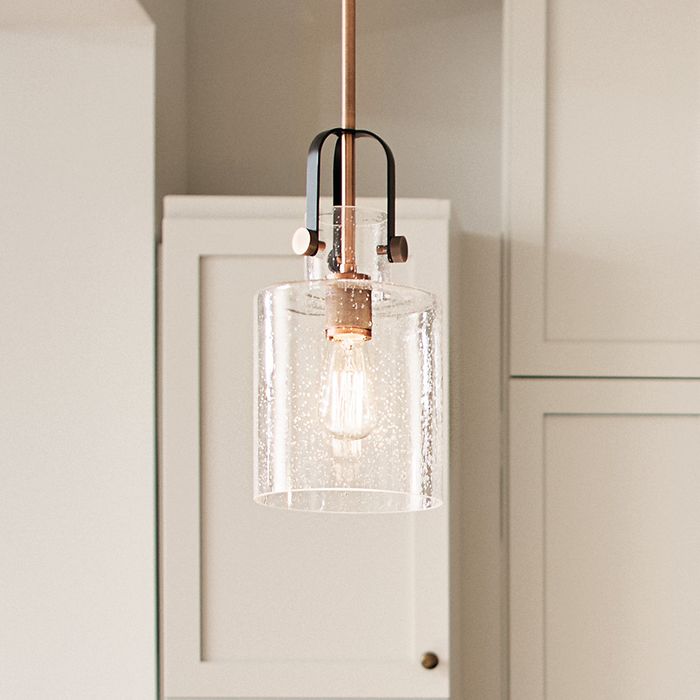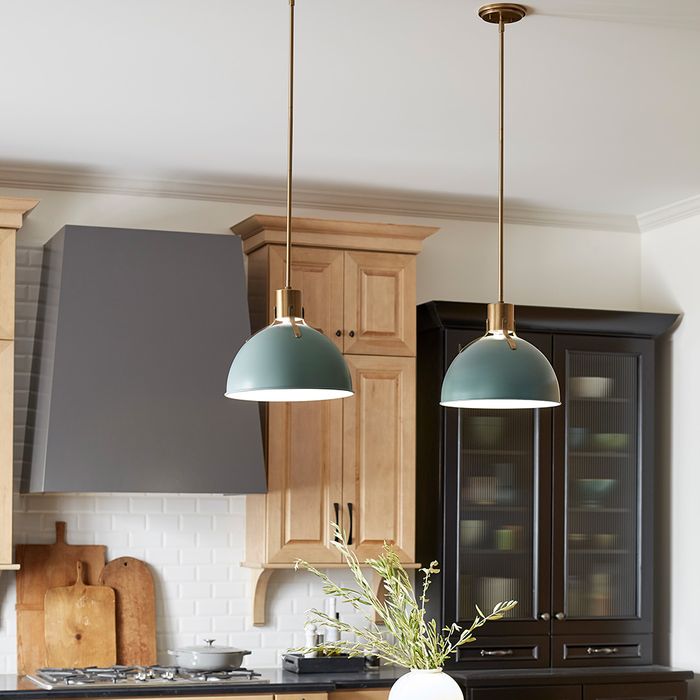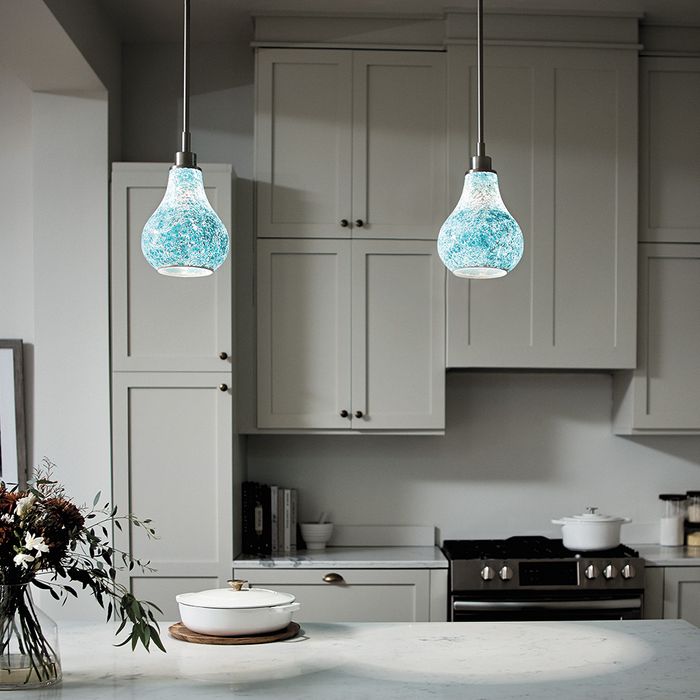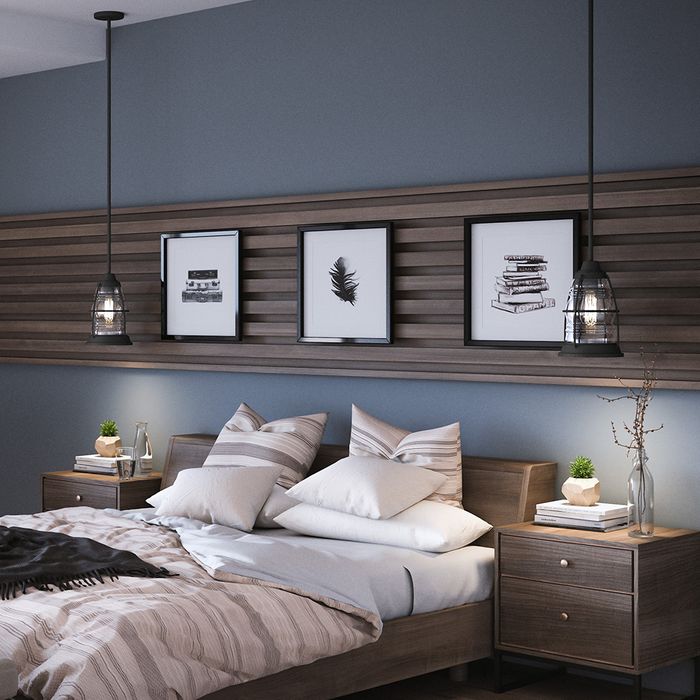 Favorite Pendant Lighting Styles and Designs
Contemporary: Contemporary pendant lighting is a great way to add a modern and sophisticated look to any room. These fixtures feature bold, geometric shapes and often come in black, white, or silver finishes.
Scandinavian: Scandinavian pendant lighting is a great way to add a minimalist feel to any room. These fixtures feature simple, clean lines and often come in white, black, or gray finishes. Scandinavian pendant lighting can bring a sense of calm and serenity to any room.
Rustic: Rustic pendant lighting is a great way to add a cozy, country feel to any room. These fixtures feature a timeless, rustic design and often come in distressed metal finishes like bronze or iron. Rustic pendant lighting can make any room feel homey and inviting.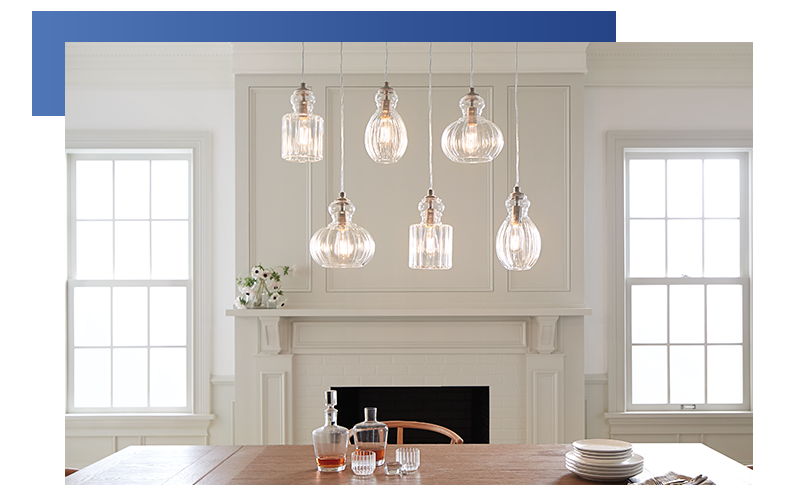 Best Pendant Light Shades
When it comes to pendant light shades, there are many different types to choose from. You can find glass, metal, and fabric shades, in a variety of shapes and sizes. Glass pendant light shades are a classic choice, offering a timeless look that's hard to beat. Fabric shades are a great way to add texture and warmth to a room. Natural materials such as wood, metal, and rattan can add a rustic touch to the space, while glass or acrylic shades can be used to create a modern and contemporary look. Ask a lighting designer for advice today.
SHOP OUR GRAND JUNCTION LIGHTING STORE TODAY
One Source Lighting has been serving Grand Junction since 2005. Our team offers a wide variety of indoor, outdoor, and landscape lighting, as well as ceiling fans, furniture, and home decor items. If you are looking for the perfect pendant, shop in person or online today!